Research of the Department Head of Presidential Library included in monograph published in Moscow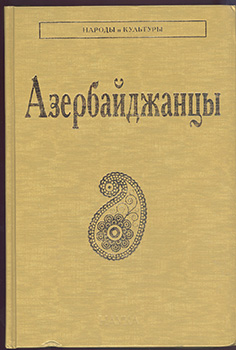 Collective monograph "Азербaйджанцы" ("Azerbaijanis") prepared jointly by the Institute of Ethnology and Anthropology named after Miklukho-Maklai of the Russian Academy of Sciences and the Institute of Archaeology and Ethnography of ANAS has been recently published in Russian in "Nauka" publishing house in Moscow. The next edition of the series "Peoples and Culture" which has been published since 1992 is dedicated to Azerbaijan and Azerbaijanis. The authors of the monograph embracing the historical and ethnographic account of the Azerbaijani people are Azerbaijani and Russian scientists. The Monograph includes the article "Azerbaijanis of Armenia" authored by Nazim Mustafa (Nazim Mustafayev), the Department Head of the Presidential Library, PhD in History.
The monograph rich with illustrative materials is intended for historians, ethnologists, culturologists and reading public.